Discovery Beyond Borders started as an inspirational travel blog, sown by the Lebanese female explorer, Pia Abboud, our founder and all-time tour leader. Since 2017, it stands proudly as a thriving social business, headquartered in Lebanon. The company has evolved to offer bespoke travel experiences, specializing in Lebanon but also in lesser-known destinations across the globe.
We specialize in regenerative, experiential, and solidarity-driven travel. Our meticulously crafted journeys are designed to immerse you in authentic, transformative experiences and soulful encounters that go beyond the standard travel superficialities.
We're not just passersby in the places we visit; we're actively engaged in revitalizing them. We believe in giving back more than we take and work hand in hand with local communities, supporting their growth and sustainability.
In a world that often focuses on division, our solidarity-driven approach unites travelers with the communities they encounter. We believe in fostering connections, breaking down barriers, and building bridges. Your journey with us isn't just about sightseeing; it's about forging bonds, both with fellow travelers and with the people you meet along the way.
At Discovery Beyond Borders, we're not just changing the way you travel; we're changing the way you see the world.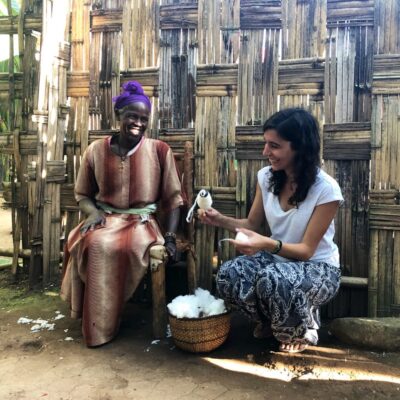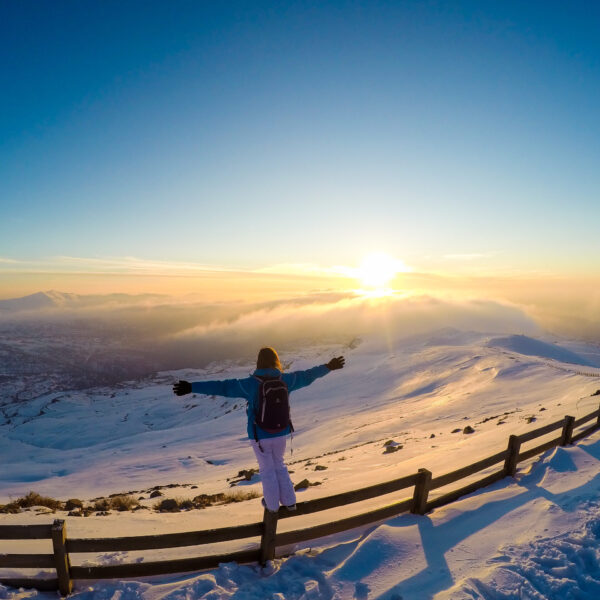 More on our Founder and Tour leader
Pia's incredible journey began as an ordinary Lebanese woman, born and raised, with a deep passion for travel. She first immersed herself in the world of Tourism and Cultural Heritage Management through unique educational and professional opportunities across Europe's most enchanting regions. These experiences helped shape her personality, opened her mind to a world of possibilities, and laid the foundation for her extraordinary travel ventures.
With a fearless mindset and a singular goal of empowering women, her journey transformed into a mission. She set out to raise awareness about critical social issues, foster connections within communities, and dismantle cultural prejudices.
As a start, she embraced the accessible and budget-friendly travel opportunities in Europe. She navigated the continent from West to East through hitchhiking, budget public transportation, and couchsurfing. Along the way, she immersed herself in local cultures, deepening her appreciation for their diversity. Recognizing that her experiences could inspire women, particularly those from Lebanon and the Middle East, she launched the "Discovery Beyond Borders" travel blog. Through this platform, she shared her transformative stories, encouraging her audience to step out of their comfort zones, explore the world responsibly, and do so on a budget.
Upon returning to Lebanon with an unwavering desire to make a positive impact, she engaged in social work in underprivileged areas. Her efforts spanned environmental awareness, artistic expression, cultural development, and tourism management, all aimed at leaving a positive impact on  the communities she encountered.
Drawing upon her extensive network and travel knowledge in Lebanon, she began organizing local tours in 2017. The success of these initial tours provided confidence in her mission, motivating her to expand her tours to lesser-known destinations around the world. Her goal was to create unique travel experiences for like-minded individuals, rooted in her extensive global network and personal backpacking adventures.
Today, at the age of 30, Pia has explored over 40 countries and lived in four of them. She is a Licensed National Guide, a recognized tour operator and the head of Discovery Beyond Borders. She leads and actively assists every tour she organizes, driven by her commitment to personalized experiences. Additionally, she also heads "Mindset Beyond Borders," a thriving Travel Advisor and Responsible Tourism Management Consultancy Company, furthering her mission to transform the way people travel and connect with the world.